Guilt free Banana Bread. We've shared banana bread on Inspired Taste before and love the recipe. This healthier version takes everything we love about the original, but makes a few smart changes to make it lower in calories, sugar, and fat. For the full Guilt-Free Healthy Banana Bread Recipe with ingredient amounts and instructions, please visit our recipe page on Inspired Taste.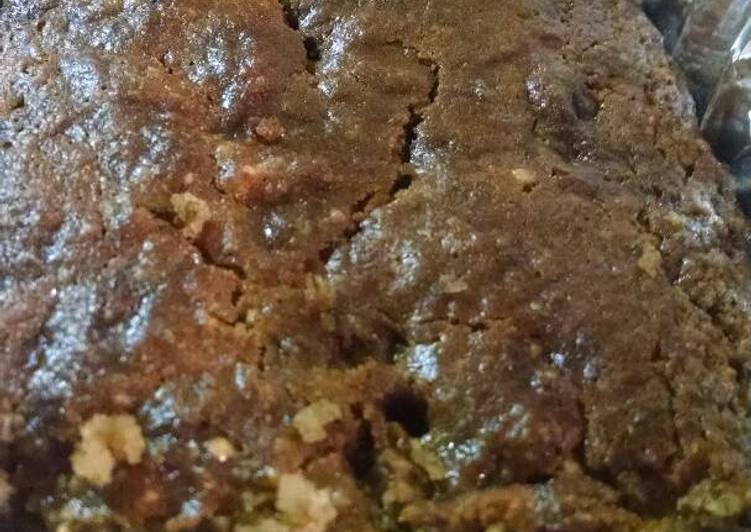 I bring this bread into work all the time. This healthy, guilt-free, breakfast-worthy, dairy-free banana bread is naturally vegan & sugar-free (no sugar added + a lightly sweetened option). To prepare for the recipe, mash two bananas in a small bowl and set aside. You can have Guilt free Banana Bread using 10 ingredients and 6 steps. Here is how you achieve it.
Ingredients of Guilt free Banana Bread
You need 1 cup of flour.
Prepare 1/2 cup of almond flour.
Prepare 3 of ripe bananas.
Prepare 3/4 cup of coconut palm sugar.
You need 1/4 cup of coconut oil.
You need 1 of Egg.
It's 1 tsp of baking soda.
Prepare 1 tsp of baking powder.
Prepare 1/2 tsp of salt.
It's 2 Tbsp of Chia seeds.
The ingredients for this scrumptious, hearty bread begin with three overripe bananas. This recipe is vegan, gluten-free, oil-free, refined-sugar free and SO DANG GOOD! So here it is, a healthy banana bread that is vegan, gluten-free, refined sugar-free, oil-free and yet still comforting & delicious. The ingredient list on this recipe is also relatively simple, I promise.
Guilt free Banana Bread step by step
Preheat oven 350 degrees.
Beat Together Sugar, Oil, and Egg on medium speed until smooth..
Add in bananas to the batter and smash them with the fork until chunky.
Add the rest of the ingredients and mix with a spatula until well blended and you can't see any dry flour. Do not over mix..
Bake at 350° in loaf pan lined with foil or baking sheet for 40 Minutes.
Check the bread to ensure its done by inserting a toothpick in the center of the loaf all the way in. If you pull it out without seeing wet batter, the bread is ready!.
This gluten-free banana bread recipe isn't dry and crumbly—it tastes like the real thing. I hope you try it! —Gladys Arnold, Pittsburgh, Pennsylvania. We're not making banana bread banana-free, silly! If you don't like or can't have bananas, try one of the many other gluten free I am sorry for wanting to adapt your recipe, but I have a need sometines for sonething sweet, but without all the guilt. Gluten free banana bread that is whole grain, nutritious, delicious and contains no empty calories in the form of refined starch.